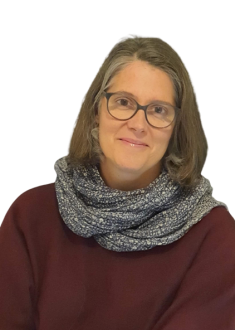 I have worked as a therapist in the NHS Art Therapies with a variety of mental health problems including anxiety, depression, addiction-related issues, PD presentations and clients with a history of psychosis. I am experienced in short-term counselling interventions and longer-term therapeutic work, both in-person and online.
I have run open art therapy groups in a Recovery College and am familiar with running workshops, having taught for many years. Previous training at Tavistock Relationships gives me an understanding of contributing factors in couple counselling and how intergenerational trauma and attachment issues influence relationships.
I am currently involved in research into an NHS Mentalization-based Art Psychotherapy Programme as part of the IAPT Horizons Research Project and have recently undertaken Coronavirus training to continue my practice online.
I have a particular interested in the relationship between bereavement, depression and attachment and currently work for Mind Bereavement service.